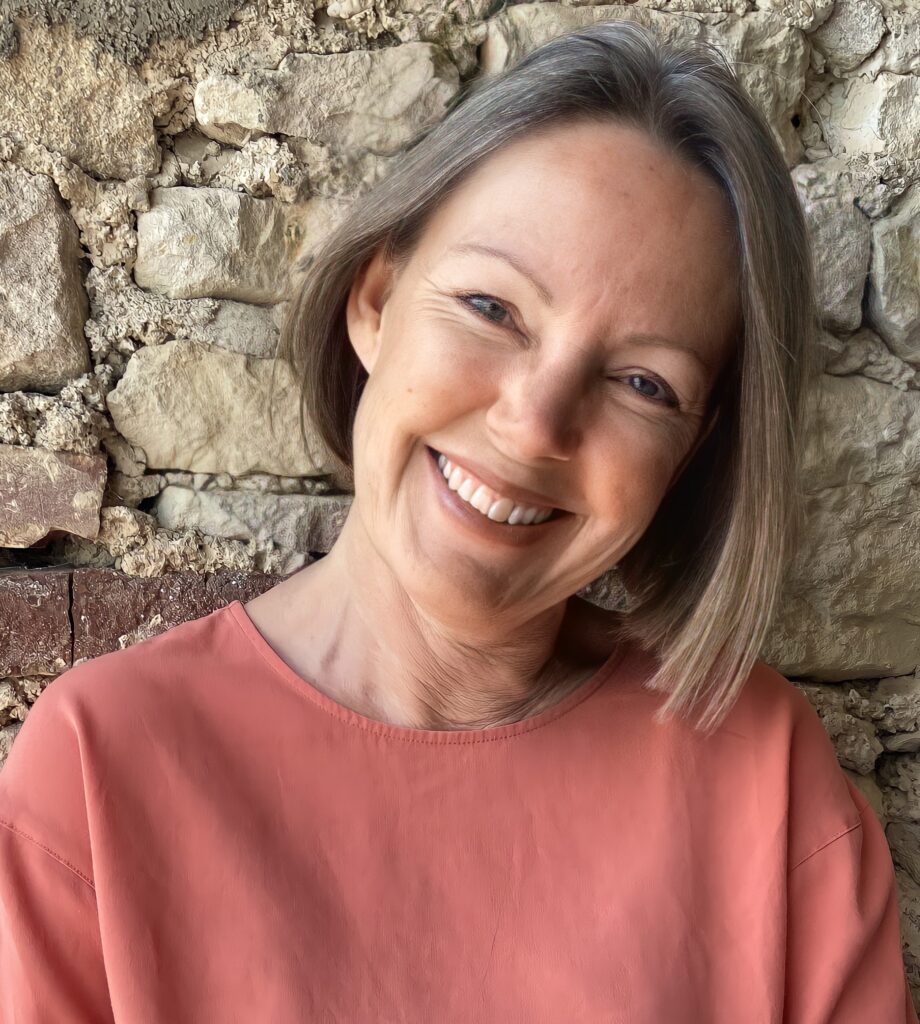 I'm a Woman on a Mission…
Double-zero is the resource I wish I had when diagnosed with breast cancer at 5-zero. Only half-way to my own 'double-zero' I was scared. I set about Googling, ploughing through endless websites, searching for relevant research papers, crying at YouTube clips, reading books and articles – many of which were conflicting, irrelevant and confusing. So here it is; One site, full of solid, useful information from those who know.
Denise Stevenson, Founder
Contributors
Jue James
A woman also on a mission!
BSc (Hons) Physiotherapy. Certificate in Management (Open University).
Plant Based Nutrition Certificate (T. Colin Campbell Centre for Nutrition Studies and eCornell)
Wife, mother, friend and whole food plant based advocate.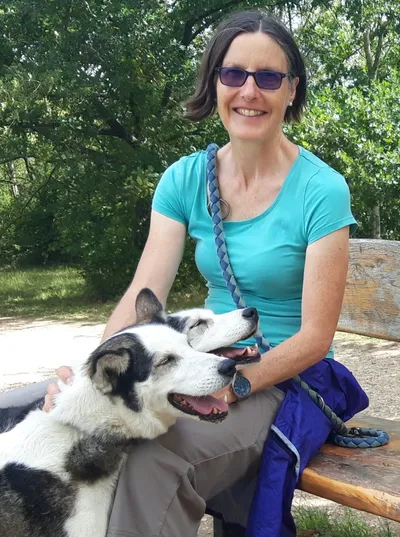 '10 years ago, as a trailing spouse with two young children, I arrived in France with the associated stress, anxiety and difficulties of living in a new country with limited French. Over the years I became faced with many health challenges and went down many rabbit holes before finally being introduced to a whole food plant based (WFPB) way of life. I've not looked back. My physical and mental health has benefited immensely from a WFPB diet, but stress management was also key. I exercise daily in nature with my two retired husky sled dogs, have learnt new skills, strengthened my faith, ensured plenty of sleep and focused on positive quality friendships. OQP (only quality people) as a friend once said! And the added bonus: a WFPB diet has the least impact on the environment. I am healthier and happier, and no longer feel overwhelmed with dis-ease!
I feel honoured to assist Denise on her mission to provide a centralised resource of credible health and well-being websites: the ones that have helped us and hopefully will help you maximise your healthy years and more besides.'
Irena-Marie Makowski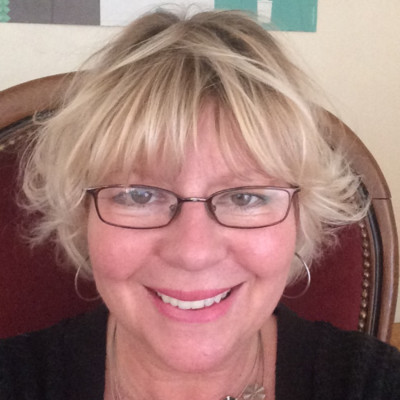 Irena is a Mind Coach specialising in mental health, wellbeing, accelerated learning, performance and emotional intelligence for organisations such as Airbus Group, PRPW (Pacific Rugby Players Welfare) and ISAE-SUPAERO. In addition she works 1-2-1 with individuals experiencing challenging times in their life.
She specialises in BWRT; Psychology of Identity and Behaviour; Clinical & Medical Hypnotherapy and Mindfulness.
Irena is a Practitioner Member of the British BrainWorking Research Society and a TEDx speaker.
Robert Olifent
I was born 1964 in Nottingham, England and I was raised on a farm in my early childhood. I am happily married with a wonderful wife Sue and we have a son Jordan, who is now 26. I found my faith in Jesus Christ as my Lord and Saviour and I have been a Christian since 2004 and I enjoy playing guitar in our church worship band. I also love playing finger picking style classic folk songs with a good friend of mine.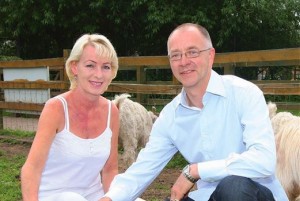 I ran a carpet/upholstery cleaning business for sixteen years and I learned rudimentary chemistry and biology in textile fibres and chemicals and contaminants that I was dealing with day to day. I became a member of the National Carpet Cleaners Association (NCCA) and was invited to become involved as a director of the Association where I served for six years going deeper into the science of professional cleaning. It is strange to think that this gave me a good grounding for understanding the human body and it's functions.
In 2008 I lost both parents to cancer and I witnessed things that made me question the practices of the medical approach and my parents' care. I started to research cancer from a layman's perspective to find out amongst other reasons, why one person in two will get cancer. This is where I started my journey entering 'the rabbit hole'.
In 2011 my wife was told she had no hope with a 60 x 50 x 54mm tumour on her liver which was strangulating her bile duct tubes. The doctor said he was so very sorry that there was nothing they could do and he prescribed Temazepam sleeping tablets because he said that she was going to need them. We put in place a strategy of natural healing protocols that I had researched that were logical and addressed many issues within the body. The tumour went away with only scar tissue remaining according to the last MRI scan and Sue is alive and well today.
We felt that we had to let others know about this so we set up Active Cancer Therapy Support (ACTS) where we have put on free monthly meetings for the last eight years sharing the knowledge and principles of what we chose to do. We have over the years witnessed  some wonderful and inspiring things happen in other people's lives too.
We do not profess to be medically qualified and therefore we appreciate that we cannot give specific advice, indeed there are laws that prevent this. However all we do is to share the knowledge of what we chose to do when told there was no hope and we encourage other people do their own research on their own healing journey. Much of the information that we share is held within the Pubmed Library of Medicine peer-reviewed science, yet none of this knowledge was discussed with my father, mother, uncle and father in-law who all died of cancer.
This has become a passion for us and so out of the loss of our loved ones, good has come and therefore we can truly say that my parents and family did not die for nothing. I prayed that someone would come along that could take what we do to another level and it seems that Denise Stevenson is the answer to prayer to support and empower others on their journey back to health, wellbeing and to maximise the potential of true healing.
Catherine Rolt
Catherine is a health practitioner specialising in Integrated Chinese Medicine / Grief and Trauma Recovery with over forty years of experience. Through clinical practice, and living herself with a genetic and rare disorder, she has been able to experience how much more we are capable of in mind, body and spirit, with and in all our challenges. She has continued to get back to thriving after 35 spinal/structural rebuilding operations, three different cancer diagnosis and a stroke.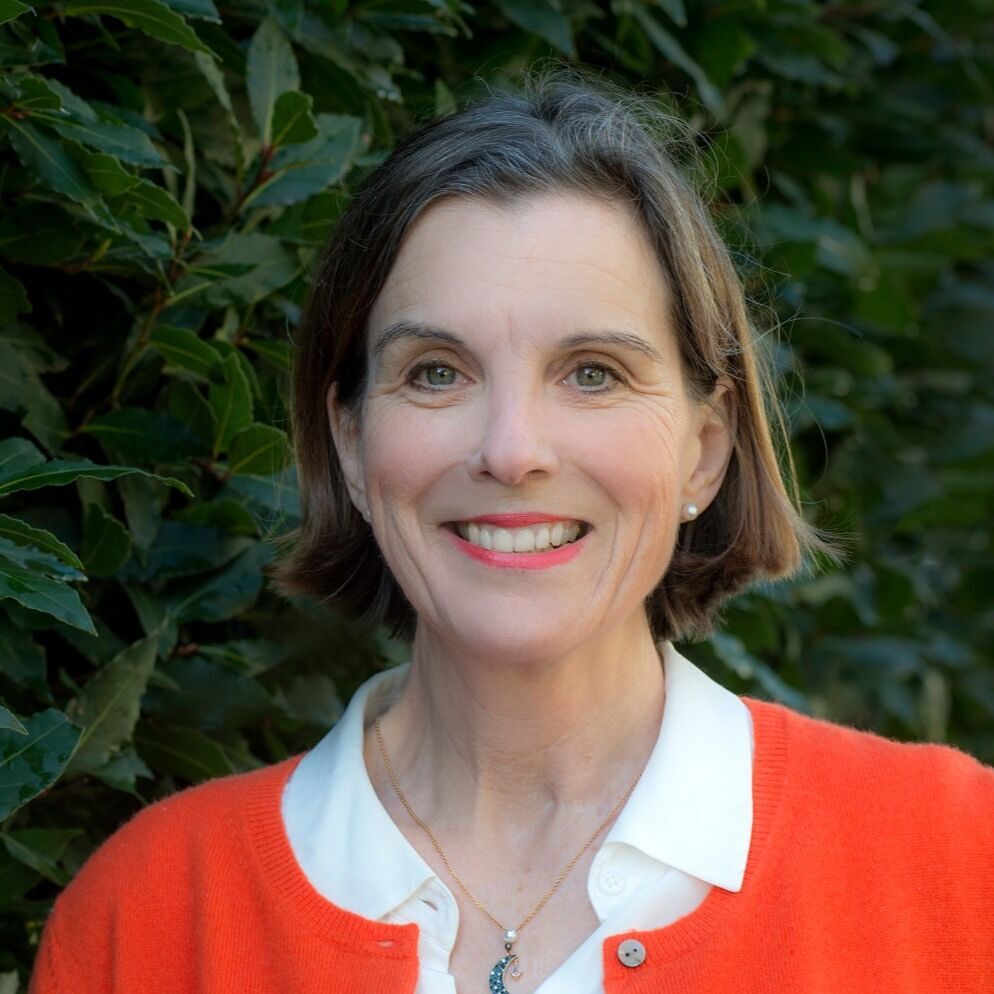 As the levels of chronic Dis-Ease are increasing in society with diabetes, cancers and Alzheimer's on the increase, her company, UnRavel Dis-ease Naturally Ltd, intends to educate the next generation, in particular, about what they can do to prevent, stop or reverse Dis-Ease. She hopes to provide a greater understanding of our organs and the huge part Mother Nature is playing in all of our internal and external lives, through the means of online learning, courses, books and their supportive membership that has proven very popular.